Do you need a cannabis consultant? Launching out into the cannabis industry can be frightening, even for seasoned entrepreneurs. This is because, unlike other industries, cannabis is very new, highly regulated, and also dynamic. Failure to comply with regulations will attract hefty penalties. At the same time, the billion-dollar industry is very competitive.
Can one succeed in the cannabis industry even without prior experience?
The answer to this is a yes and no. No, because it can be difficult and very frustrating to wade through the murky waters of cannabis regulation while still trying to carve out a competitive edge for your business. Yes because you always leverage the expertise of a cannabis consultant.
Who is a Cannabis Consultant?
A cannabis consultant is a person with training and expertise in the cannabis industry who is able to offer professional guidance on how to set up and run a cannabis business. They identify problems before they occur and help the business avoid running into financial or legal problems. Such a person should have worked in the industry for a considerable duration and should be able to demonstrate a track record of success.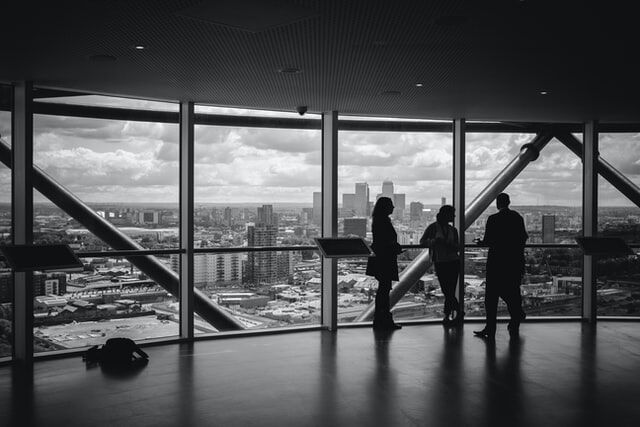 What Services Do Cannabis Consultants Offer?
Cannabis consultants play different roles in an organization. Their roles may also evolve based on the current needs of the cannabis business and the regulatory environment within which the business operates. Here are six key roles that are played by cannabis consultants:
They offer Foresight
Foresight refers to the ability to reflect on the past, look at the present, and use this information to make predictions about the future. To be able to do this, one needs to have spent considerable time in the industry to understand what inputs are related to what outcomes.
They help with the hiring process
A cannabis consultant comes in handy during the hiring process. Because they are well acquainted with the industry, they can recommend professionals who can be beneficial additions to the team. They are aware of the skill set that is required for each role and can help with talent sourcing.
They help with Licensure
Getting a cannabis license is not only a costly affair but is also a very complicated process that can easily end in futility. And without a license, the cannabis business will not get off the ground.
They help with Compliance
The regulatory framework of the cannabis industry is a complex tapestry that needs hands-on knowledge and patience to unweave. Business owners are likely to lack both and that's where a consultant comes in handy. They offer tools to help the business meet compliance obligations and requirements.
They offer practical advice on operations
Cannabis consultants are aware of the day-to-day operations in a cultivation facility or a dispensary. They help in setting up business models, supply chains, and SOPs. They supervise the rolling out of operations and give recommendations on where modifications or improvements are needed.
They save time and money
According to Ziprecruiter, cannabis consultants are paid an annual average salary of $32,939. As much as this will cause a dent in your wallet, it is worth every penny and will save you much more in the long run.
Because of their expertise, cannabis consultants will bring you to the market much sooner and save you from making costly business mistakes. They use their experience and expertise to offer practical money-saving solutions. They also prevent you from making emotional decisions that can be costly in the long run.
A cannabis consultant is like a tour guide; they know what to look for and when you should be looking for it. They know the rough patches and will do everything possible to keep you on the path to safety. Venturing into the cannabis industry without a consultant is an uninformed gamble that should be avoided, considering the high start-up costs of any legal cannabis industry.
What to Look For When Choosing a Cannabis Consultant?
Cannabis consultants are hardly ever the same. And just like in any other industry, you are likely to come across some who are shady in their dealings. Here are some key considerations to make when looking to hire a cannabis consultant.
They should have sufficient experience
The cannabis consultants need to be well acquainted with the legal cannabis industry. This means being aware of the laws and regulations, licensing and compliance requirements, and how cannabis businesses operate. This is the only way that they will be able to grant you practical advice.
They should have the necessary qualifications
Cannabis consultants should at least have a high school diploma and some relevant training in marijuana. The following should be covered in the marijuana training:
Licensure, regulation, and compliance
Qualifying medical conditions
The endocannabinoid system
Marijuana products
Business development
They should be passionate about the industry
The cannabis industry requires patience and optimism. You do not want to hire someone who is merely looking to make a quick buck or do their job as they look for better prospects.
They should have a track record of success
The cannabis consultant should have helped similar businesses achieve success in the past. Ensure that they have extensive experience in the industry.
Are Cannabis Consultants Worth The Extra Penny?
If you find the right match, cannabis consultants are worth every penny. They offer numerous benefits that will help the business avoid pitfalls and save on costs in the long run. A cannabis consultant is an expert in the industry and can therefore make predictions with a certain level of certainty. The consultant always has the bigger picture in mind and will direct all activities toward certain expected outcomes in the future. They will advise the company on what to do in order to minimize losses and increase profitability.
Business owners and direct employees are likely to make emotional decisions about the business. They may also have biases and prejudices based on previous experiences in the company. Therefore, it helps to bring in a fresh set of eyes to offer objective input.
FAQ: What is Cannabis Consultant?
Q: What is a Cannabis Consultant?

A: A Cannabis Consultant is an expert in the cannabis industry who provides advice and assistance to help businesses grow and succeed. They offer consultation on a variety of topics, from business strategies to regulations and compliance.
Q: What benefits do I get from hiring a Cannabis Consultant?
A: There are many benefits to hiring a Cannabis Consultant. They can provide valuable insight into industry trends, help you understand the regulations and compliance requirements, and assist you in developing effective business strategies. Additionally, they can help you navigate the complexities of the cannabis industry and provide invaluable advice on how to maximize your business's potential.
Q: What type of services can I expect from a Cannabis Consultant?
A: A Cannabis Consultant can provide a wide range of services, from strategic planning and market research to product development and regulatory compliance. They can also provide advice on marketing strategies, branding, and customer service, as well as help you navigate the legal landscape of cannabis.
Q: What qualifications should I look for in a Cannabis Consultant?
A: When hiring a Cannabis Consultant, it is important to look for someone who is experienced and knowledgeable about the cannabis industry. They should have a deep understanding of the regulations and compliance requirements, as well as a track record of successful business strategies. Additionally, they should be up to date on the latest industry trends and have the ability to provide valuable advice and insights.