The odor of weed smells sweet, sticky, musk, and earthy and feels like love to most of us!
Sometimes, usually right after the harvest, when you try to cure your plants, your weed can take on an unpleasant hay smell instead! When such a thing happens, you might wonder- Is your weed ruined? How did this happen, and why?
Well, don't worry! The hay smells from your weed can be prevented with the right guidance. In this article, find out why your weed smells like hay and how to get rid of it:
Why Does My Weed Smell Like Grass/Hay?
To understand, let's get to know why your weed smell like hay instead of earthy, musk, and sweet:
One of the main reasons your weed smells like grass or hay is that it was not grown properly. For cannabis buds to develop properly, which requires a lot of THC and terpenes, paying close attention is a must. During the flowering stage, the weed develops most of its potency and smell. Hence at this stage, it requires extra attention.
You must provide your weed plants with the right light, temperature, humidity, ph. level, and nutrients.
Any of these factors can spoil weed plants and produce a hay smell. If your weed smells like hay, you mess up the growing process.
The other reason behind the hay smell from your weed is it can be the strain itself. In simple terms, sometimes the weed is not good. Not all weeds are the same, and some are worse than others.
If you have a weed with a low-grade strain that is high in THC, not very potent, and does not contain any strong-smelling terpenes, then it's sure that your weed will smell like hay.
The biggest reason your weed smells like hay is improper curing. Curing is the process where weed, after drying, is stored in airtight containers that must be opened up and closed a couple of times to let the air in or out.
If your weed smells like hay because you haven't cured it yet, don't panic; the smell should go away or change to an extremely nasty weed fragrance after curing. It is strongly advised that you research the right method for healing marijuana.
If not properly cured, the hay fragrance can linger and overshadow any other odors your weed has grown.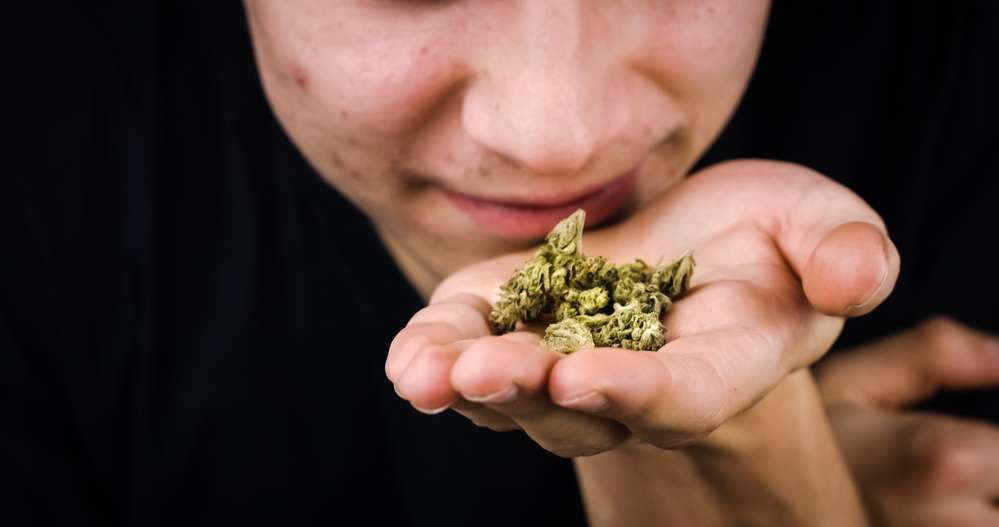 How do you get rid of the smell of hay?
The curing and drying phase is crucial for marijuana that does not smell like hay. Plants with a hay fragrance are usually those that have been cured and dried too quickly. Slowly curing and drying will help you prevent it entirely.
The following ways you can follow to prevent the hay smell from your weed:
Keep A Fan on Low in Front of Your Weed
This will help the moisture escape from the plants by gently moving the air around. At the same time, the low setting isn't too harsh, so the plants won't be flash-dried when they still have a lot of chlorophyll.
Dry Plants in a Dim Environment
Total darkness is preferred. Any type of light, whether artificial or natural, generates a lot of heat, which may cause the drying process to proceed too quickly. As a result, the chlorophyll is preserved, and flash dried, but the terpenes are burned off too soon.
Maintain A Cool Drying Room.
Again, heat is the enemy because it preserves chlorophyll before it has a chance to leave the plants and causes the sensitive terpenes to dry out too rapidly.
A drying chamber should be kept between 60- and 70 degrees Fahrenheit, which is pleasant and cool. It also has to do with the optimal sleeping temperature for humans.
The components in the plant may leave at their own rate in a cool area, which is how you get nice smelling buds.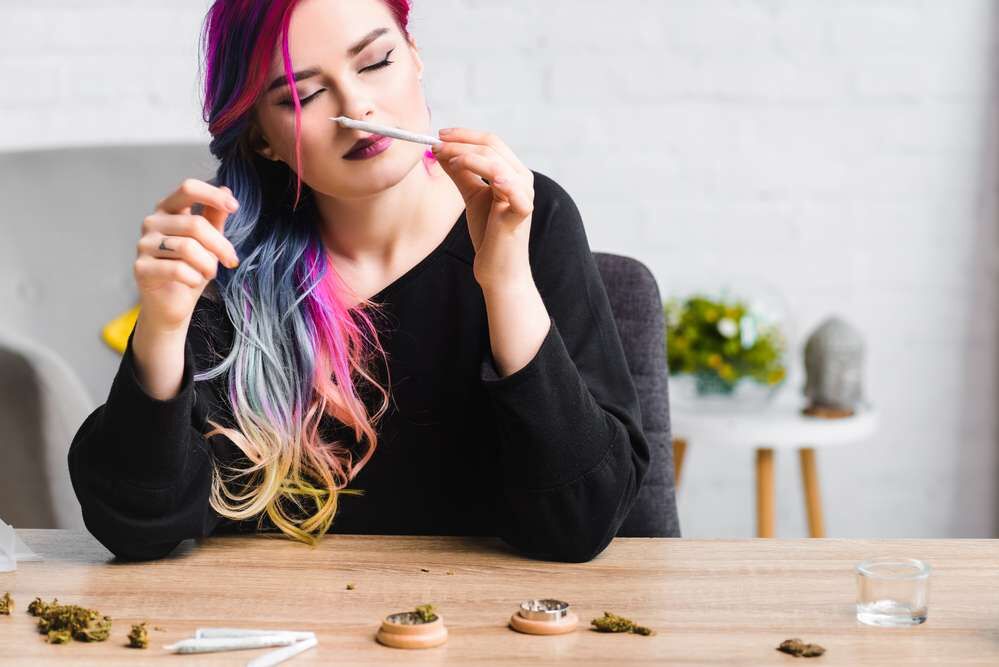 What does weed smell like in the air?
The smell of weed can vary depending on the strain. Different odor profiles are associated with weed's value and potency. Common odors associated with different weed strains include:
Diesel
Citrus
Flowery
Pine
Sweet
Woody
Herbal
Earthy
Can you get sick from smelling weed?
Yes, it might be possible from smelling weed as there are some side effects. Such as:
Dizziness
Lethargy
Delayed Reflexes
Depression
FAQ: Weed Smell Like
Q: What causes my weed to smell like hay?
A: The smell of hay is usually caused by a lack of humidity in the storage space. When the air is too dry, it can cause the cannabis to dry out and take on a hay-like smell.
Q: How can I prevent my weed from smelling like hay?
A: To prevent your weed from smelling like hay, make sure to store it in a cool, dry, and dark place. You should also use an airtight container to keep it from drying out. Additionally, adding a humidity pack to the container will help keep it at the optimal humidity level.
Final Note
Now that you know why weed smells like hay and how to avoid it, you may take steps to prevent it from happening again in future harvests.
You can either let your current batch of hay-weed cure some more till the smell goes away, or you can add something fragrant to the container with the weed to cover up the hay scent with something more pleasant.