Smoking cannabis from pipes has been around for a very, very long time. When you think about a smoking pipe, what do you see? It's probably made of glass and is very simple. Just a bowl, carb, and mouthpiece. Easy to use, right? I enjoy using pipes. They are easy for on-the-go smoking, or even just a quick sesh. Previously, glass pipes were my favorite. But ever since I was introduced to the Path Pipe, I may never go back to glass.
I recently partnered with Smoke Honest to bring you this post, all about their Path Pipe. At first glance, this pipe just looked very unique. I could tell I would have a good time trying it out. Below, I will share my experience with it as well as some facts about the pipe. Then, of course, a review of it.
What's The Difference?
So what is the difference between this pipe and the typical glass pipes? Well for one, the Path Pipe is not made of glass at all. It's completely made from durable aircraft-grade aluminum that comes with a premium anodized finish. This makes the pipe itself very strong and durable. Smoke Honest even claims that the pipe is unbreakable, and offers a lifetime warranty on the pipe to back their promise.
Another key difference between the Path Pipe and regular pipes is the way that the smoke travels. Instead of following a straight line from the bowl to the mouthpiece, the smoke travels down a winding path. This path is said to cool down the smoke as it travels, allowing for colder hits. The winding path also prevents any ash or scooby snacks (small pieces of weed) from accidentally getting in your mouth.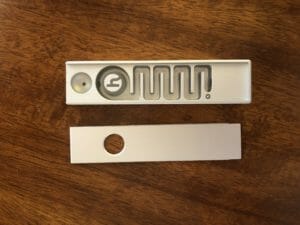 The last big difference is the cover on the Path Pipe. Ordinary smoking pipes do not have a cover on them, but the Path Pipe does. The sliding cover allows you to completely conceal the bowl. You can even pack a full-sized bowl in the pipe, cover it up, and travel around with it. When you uncover the bowl, it will be just as you left it before. The cover even conceals odors, so that the pipe won't stink up your pockets.
Functionality
Luckily, the Path Pipe is very simple to use. Just use it like a regular pipe! The only difference is you will need to uncover the bowl first (obviously). The carb is located at the very top, and the mouthpiece is at the very bottom. You can use the bowl as storage, then smoke it when you are ready.
Ever use a poker when you smoke from bowls? Pokers are essential for clogged bowls. You can scoop out the old bowl and make room for a new one. Or, if a bowl isn't finished yet, you can just poke it around and keep the good stuff in there. One cool thing about the Path Pipe is that it comes with a built-in poker. That is so handy! On-the-go smoking just got even easier.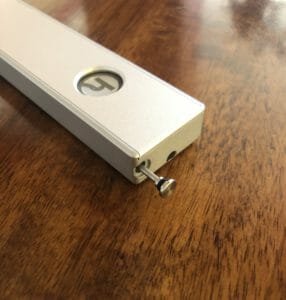 The fact that the Path Pipe is superior to typical glass pipes, but is very easy to use and simple looking, makes it that much better. At first glance, it looks very straightforward. But once you slide up that cover, you see what's going down. Smooth, cool smoke comes from the bowl and into your lungs. Once you're done, use the poker to clean out your bowl, then slide the poker back into its spot. That's pretty much it!
The Review
Finally, we get to the review of this product. How did I personally like this pipe? What was my experience like? Well, here you go.
My first impression of this pipe was the way it was packaged. Very nice. When I took it out, I noticed it was a bit heavier than my other smoking pipe, but not by far. It has a very smooth design and fits nicely in my hand. I instantly packed myself a bowl and gave the Path Pipe a try! The smoke was very smooth, and much cooler than it would have been from a typical pipe. Also, I liked the fact that no Scooby snacks were able to pass through. I even tested out the poker, and sure enough, it worked fine.
I give the Path Pipe an overall good review. It is a very nice piece and I will continue to use it. I believe that it is a great new addition to the cannabis community. Any stoner who enjoys smoking from pipes will surely enjoy this one. Should you buy one? I surely think that it is a good purchase. If you are looking for something to add to your stoner collection, then yes.
Click here to check out the Path Pipe
What do you think about the Path Pipe? Drop a comment down below! Thanks for reading.