If you are searching for a Sativa-dominant marijuana strain, then you came to the right place. Jack Herer does well at delivering a good sativa high. But there is more to this strain that you should learn about. Check out Reefer Post's strain review on Jack Herer:
Jack Herer, A Patient's Favorite Strain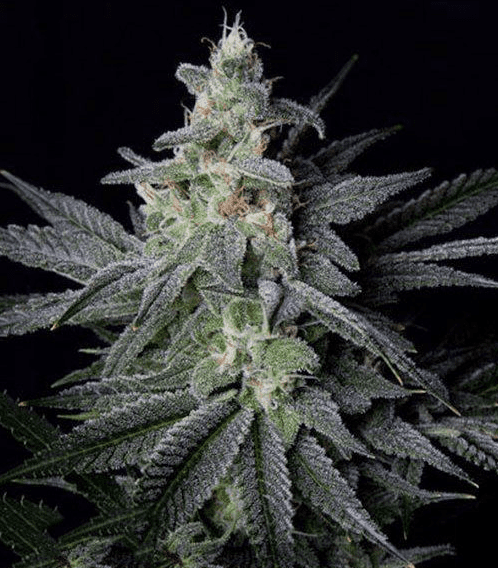 As you may be thinking, Jack Herer is named after a real person. But not just anybody. Jack Herer (the person) was an American cannabis rights activist who was often called the Emperor of Hemp. He wrote many novels about efforts to decriminalize and legalize cannabis, his most famous being "The Emperor Wears No Clothes". He also founded and ran an organization that was known as Help End Marijuana Prohibition (HEMP).
Talking about the strain, Jack Herer was created in the Netherlands by Sensi Seeds in the mid-1990s, and given the name to honor the popular cannabis activist. When the strain itself started to become popular, Dutch pharmacies began to pick up on it and distribute it for its medical properties. Since then, it has spread across the world and reached the hands of recreational marijuana users. This strain has even won many awards for its potency and quality.
Effects of Jack Herer Weed Strain
The effects that are associated with Jack Herer are often uplifting and energizing (like sativa effects). However, this strain has also been known to have a hint of indica effects to it. Some users of this strain say that this hint of India offers an excellent balance of effects, which is why the strain is so popular. Effects given off by Jack Herer include:
happy
uplifted
energetic
focused
euphoric
This strain has been known to improve the user's mood, which leads us to our next point.
Medical Properties of Jack Herer Strain
Since Jack Herer can improve a person's mood, that already gives away that it holds some medical values. Those who suffer from mood disorders can greatly benefit from this strain. You can also benefit from this strain if you suffer from any sort of pain, stress, depression, anxiety, or even nausea.
Even if your mood is not the best at some times, you can use this strain to help uplift your mood, so you can enjoy the rest of your day.
Jack Herer Flavors and Scents
Many users of Jack Herer associate the flavors of this strain with a pine, earthy sort of taste. It also has a very woody scent to it. But beware, as this strain is known to give users a dry mouth after use. So no matter how much you may love the outdoorsy flavors and scents of this strain, you will still probably get cottonmouth after smoking some.
Final Verdicts
Does Jack Herer sound like a strain for you? Try it out! If not, check out some of our other Strain Reviews by clicking the link below: