Growing marijuana yourselves can save you from many hassles like repeated trips to the nearest stores or spending high sums on purchasing weed. But if you reside in Florida, you can't cultivate cannabis at your home. There are many limitations and restrictions in the Sunshine State. Let's touch upon this topic in more detail.
You can indeed grow marijuana in Florida, but only if you are a farmer with the proper licenses and permits. While raising them at home comes with so many benefits, the laws in this state forbid that. In fact, there are penalties if you commit this offense.
But other than that, you can professionally cultivate cannabis, and the Government is issuing licenses to farmers all the time. However, the state of this progress is still dire. This article will cover all that, along with the suitability of the climate of Florida for weed cultivation. We will also add tips and tricks.
Understanding the Laws
If you want to try your hand at growing some of these plants in your backyard or within your property in Florida, you should know that you are planning to commit a crime. The state strictly forbids cultivating them at home. Some relevant laws you should be aware of are-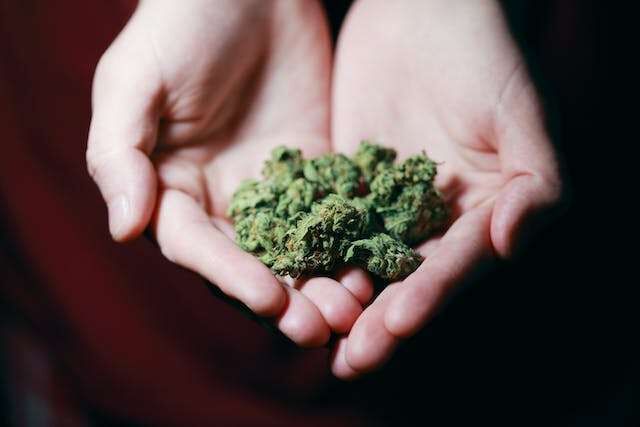 Possessing cannabis of 20 grams or less is a misdemeanor in Florida that may result in a maximum fine of $2,000 and a maximum jail period of one year.
If the amount of possessed marijuana is over 20 grams, the person may get a punishment of a maximum of $5,000 in fine or up to five years of incarceration.
Other facts you should know about the medical marijuana law and such are as follows-
While medical marijuana is legal in Florida, the law here doesn't say anything about the cultivation. However, there is a law that states that the companies that sell, transport, grow, and handle cannabis must be vertically integrated and responsible for providing the content to any patient.
While there have been appeals against this law, the State Supreme Court didn't change the rule.
There have also been several attempts at legalizing recreational cannabis, meaning growing weeds at home. But all of them failed. Apparently, the reason behind this outcome was some misleading words while initiating the ballot. Due to these events, it is unclear if the home-growing of weed will be legal in the near future in Florida.
At the time of writing, black farmers have yet to get their medical marijuana license. However, it seems pretty close to happening. It is so because a new rule has been issued approving the act, albeit the license acceptance date still needs to be clarified.
Since the number of patients requiring medical marijuana are rising (over 600,000 now) in the state, many program are asking for at least 19 more new grow licenses to be issued by the Government. Currently, the number of such rights is 22. It is separate from the black farmer licenses.
You can get a job related to cannabis cultivation in Florida. In 2020, the number of weed full-time jobs was 31,444, adding 14,891 in that year. As you can see, this job is in the rising in terms of both popularity and demand. You may take this as a career path if you have the skills.
Some posts you may go for are horticulture director, lead of cultivation team, cultivation technicians, IPM technicians, harvest technicians, etc.
Thanks to the permit submission portal by FDACS, you can grow hemp in Florida. Make sure to collect your permit before starting anything, though.
A patient cannot keep cannabis where the amount exceeds 70 days worth.
A fun fact is that there is a man who the state allowed to grow marijuana at his home. Florida Court approved Joe Redner to cultivate, grow, and use marijuana only for juicing for his conditions that his doctor recommended. With a lung cancer, he is the only person in the entire state who has this approval.
Climate and Growing Conditions in Florida
The climate and soil of Florida are very suitable for any type of sativa plant, including cannabis. There is a reason why Florida is called the Sunshine State. It stays sunny most of the year, which is excellent news for marijuana farmers. That is the reason why marijuana cultivation jobs are booming here.
While the soil and sunshine may be perfect in the state, there are also some challenges that farmers here face every year. Florida sees high heat and humidity at certain months of the year, adversely affecting the weeds.
However, the issues are relatively easy to face thanks to many advancements in the cultivation process and other modern equipment and innovations. All in all, Florida's contribution to indoor marijuana production is the third biggest in the USA.
The Process of Growing Marijuana in Florida
If you want to grow medical marijuana professionally in Florida, you must have a license for that first. If you risk it without a permit, be as discreet as possible and keep your growing room small.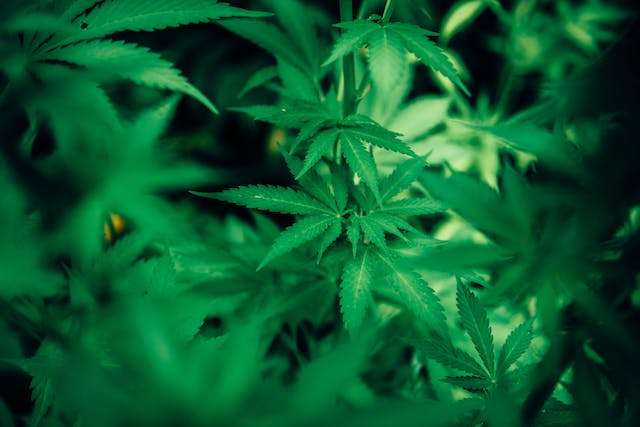 It is best to research marijuana cultivation well before you begin your growing.
Then, research and pick the best, healthy, and robust cannabis seeds. You can get them from any trusted seed bank. Some of the best weeds for Florida to grow outdoors are Haze, Chocolope, or Blue Dream. But Acapulco Gold will be better if you are from the southern part.
The best time to plant your cannabis seeds in Florida is during March, as the humidity is lowest around that time while also not too chilly. Avoid planting anything around August.
Once your weeds have sprouted, inspect them daily to keep the water level right. Here, you should water the plants early in the morning.
The sunny and humid weather may also attract mold, mildew, and pests. Take the proper actions to get rid of them.
Once they grow enough, you can go for the trimming.
Tips or Tricks for Successful Cultivation.
If you can manage to grow your cannabis in a greenhouse in Florida, that will be an ideal option. The greenhouse setup, paired with a sunny climate, can let you handle the moisture and temperature, opening the way for different strain cultivations that wouldn't be possible otherwise.
If you are in the Northern part of Florida, which stays cooler compared to other regions, you should take that into consideration. Note that the humidity is still the same around these parts.
Benefits of Growing Marijuana in Florida
There are various huge benefits you can have just by growing marijuana in Florida. While the act is minimal and strict, it is a perfect work to focus on if you have the correct licenses or can be discreet. Some advantages you will get are-
You can save your marijuana buying costs a lot by growing them outdoors. Remember that these strains produce very well in the weather of the state. So, you won't have to worry too much about your money being wasted as long as you care for the plants.
The weather in Florida is perfect for marijuana growth. You only need to handle the heat, humidity, watering level, molds, and pests.
If you are growing cannabis in Florida, it is not that hard to acquire high-quality products if you have the know-how for the job.
FAQ
Do You Need a License to Grow Marijuana in Florida?
Yes, growing marijuana without a cultivation license is illegal in Florida.
How Many Marijuana Plants Is a Felony in Florida?
While having 20 grams or less cannabis in Florida is a misdemeanor, if the amount exceeds 20 grams, it is a felony.
Is It Illegal to Grow CBD in Florida?
After Senate Bill 1020 in 2019, growing CBD or hemp in Florida is legal. You can also sell and use them.
Can I Start a Dispensary in Florida?
While the process of opening a dispensary in Florida can be challenging and competitive, it is possible. You must apply for a Medical Marijuana Dispensary License, and after getting it, you should take the proper steps to be good at the market.
You will need separate certification from the Department of Agriculture and Consumer Services if you want to produce marijuana for your dispensary.
Conclusion
While growing marijuana at home is illegal in Florida, you can grow them professionally with the required licenses. There are many jobs regarding this in the state. Due to the delicate climate in Florida, weed cultivation is a popular career choice here. Before you start anything, be aware of all the laws and take the correct moves.