Weed and music, it's a match made in heaven. But what are the best songs to listen to while high? We've got you covered.
Of course, music is a matter of taste. We've made an effort to put together a list of good high songs that span different decades and genres. You might discover some new favorite songs to listen to when high!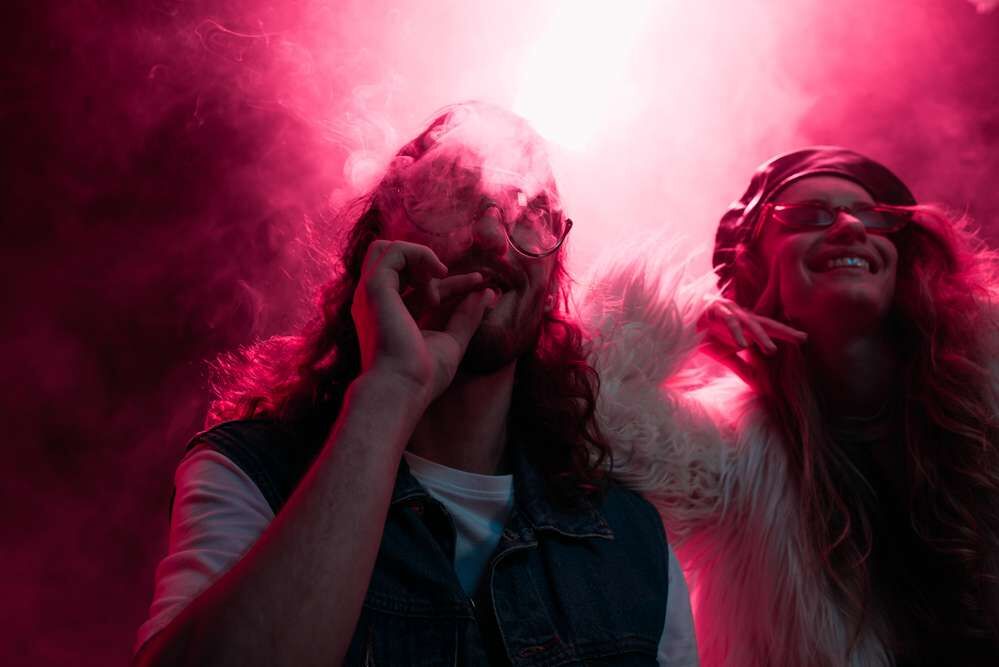 Check it out!
Came out 10 years ago, we're still blazin to it.
59. Jefferson Airplane – White Rabbit
"FEED YOUR HEAD!"
The title of the song describes itself well.
57. War Paint – Hi
The bass on this is hypnotic.
The Clash may not be known for love songs, but trust that is a jam.
Hendrix is always a great choice. His 1968 album Electric Ladyland is worth a listen.
A perfect song for the romantic stoner.
Like songs that tell a story? Here's one about finding love at a festival.
Enjoy some 80's rock in the mix.
This is classic for a reason. It's a perfect song to relax.
Labrinth pretty much makes Euphoria as sensational as it is.
The best synthesizer song out there.
Five bands came together to create this piece of art.
47. David Bowie – Starman
"And all the children will get high."
This song has soulful vocals and beautiful lyrics.
This is the perfect song to listen to if you're getting a bit paranoid. It will calm you down.
44. Jhené Aiko & Swae Lee – Sativa
The ultimate smooth chill out song.
"I'm sorry mama, that I am not a doctor…"
Perfect for when it's rainy out.
41. Radiant Children – Poke Bowl
The piano and bass intro is everything.